Stan Grogg, DO
Founder/President
Dr. Stan Grogg earned his Doctor of Osteopathic Medicine from Kirksville College of Osteopathic Medicine. He is certified in pediatrics. He received a Travel Medicine Certificate by the International Society of Travel Medicine and is a professor emeritus at the OSU – Center of Health Sciences. Dr. Grogg's hobbies are traveling and serving on different medical mission trips with Power of a Nickel.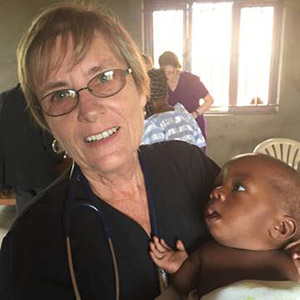 Barbara Grogg,
ARNP Founder
Living her life's dream, Barbara is a family nurse practitioner and the co-founder of Power of a Nickel with her husband, Stan. When she is not on a medical mission trip or planning the next ones, Barbara enjoys cooking, gardening, and loving on her grandchildren.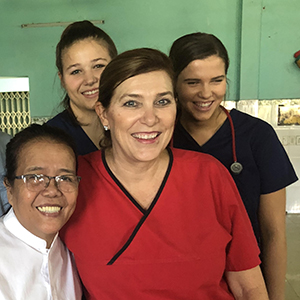 Jane Doss, RN
Vice President
Jane is a registered nurse and retired founder of Preferred Pediatric Home health care with a commitment to the most vulnerable children in Oklahoma and the midwest. Her mission trip to Vietnam only underscored the health problems of children she cares for both in the United States and around the globe. She lives in Florida with her family and enjoys traveling and mission trips.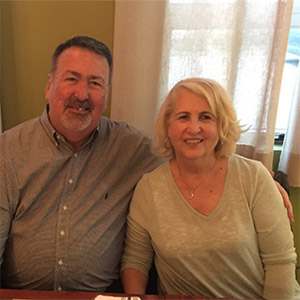 Linda Fiddler
Secretary
Linda Fiddler worked with Dr. Stan Grogg at his private practice for 18 years. With a passion for helping others, she has volunteered at Emergency Infant Services, a Tulsa nonprofit, for 20 years where she has served on their Board of Directors. Linda and her husband, Bill, have two sons and one granddaughter.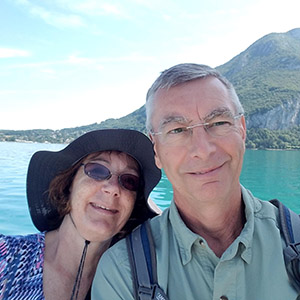 Steve Thompson,
CPA
Steve is an IT Internal Audit Director at Magellan Midstream Partners in Tulsa, Oklahoma with over 35 years of experience. His primary duties are risk and control services in both private
industry and public accounting. He also works on various non-profit boards regarding financial governance.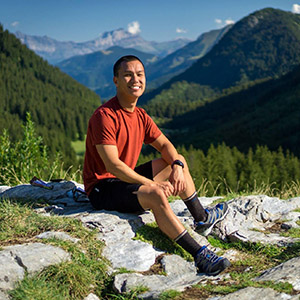 Daniel Truong
Student Member
Dr. Daniel Truong is currently a pediatric resident at the University of Hawaii interested in pursuing a fellowship in sports medicine. He is currently the pediatric representative for the resident counsel of the American Medical Society of Sports Medicine (AMSSM) and enjoys keeping kids healthy through sports and outdoor experiences. He has participated in multiple PON trips, acting as a student leader while in medical school and co-coordinating the  Mexico trip his 4th year. Prior to his medical training, he spent time working for a non-profit in Central America and has always had a passion for culture and travel. He accomplished his goal of traveling to 30 countries before he turns 30!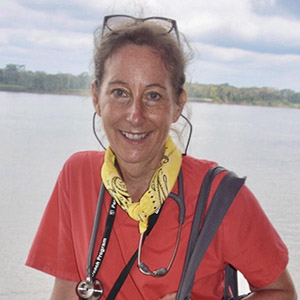 Jodi Flanders, DO
Dr. Jodi Flanders, a certified Family Physician and graduate of Michigan State University College of Osteopathic Medicine transitioned from her Family Medicine practice after 32 years, and she currently serves as Medical Director in a residential facility for survivors of human trafficking and addiction.  International medicine is her true love, especially sharing this opportunity with medical students and residents.  Hobbies include the study of the Labyrinth, mentoring young physicians and medical students, and admiring her children.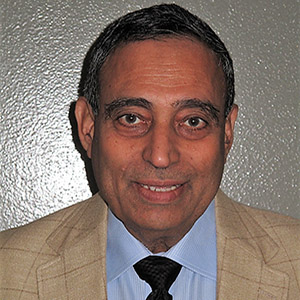 Uday Jodhpurkar
Uday lives in St. Louis, Missouri but is from Nagpur, India. He has been the Medical Sciences Liaison at Sanofi Pasteur and was previously employed by Bayer Pharmaceutical. Uday has been very active in our mission trips, especially to India. His wife and young daughter live in Nagpur, India.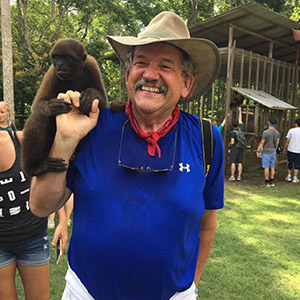 James Deering, DO
Dr. Deering earned his doctorate from the West Virginia School of Osteopathic Medicine in 1978. He is also certified in diagnostic radiology. Enjoying assisting in the education of medical students, Dr. Deering believes in using his skills to give back and has been participating in Global Medical outreach for the past four years.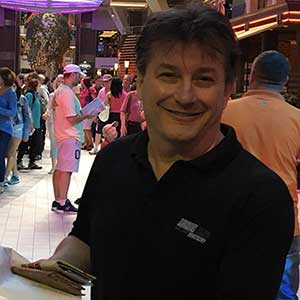 Scott Drew, DO
Dr. Drew is a graduate of Kirksville College of Osteopathic Medicine and completed his dermatology residency in St. Louis at Deaconess Hospital.  When he isn't working in his office, you will find him following his passion for travel. Dr. Drew has participated on so many Power of  a Nickel trips that it is hard for him to keep count.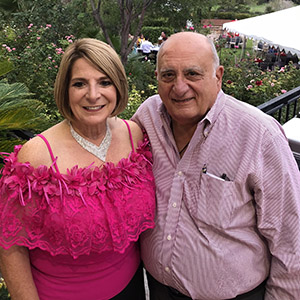 Anne Thomas, Esq
Anne Thomas is an Ohio attorney with a Ph.D. in education.  She is a Labor Relations Consultant for the Ohio Education Association and represents educational unions to improve public education for students and staff. More importantly, Anne is married to George, a physician, and is the proud mother of Michael, a first-year Osteopathic resident in New Jersey, and Katherine a second-year law student in Washington, D.C.