Uganda Trip Information
Dates – March 8-17th, 2024
Group Leaders
Dr. Stan Grogg and Barbara Grogg will be your group leaders. If you have
questions, please contact Barbara at barbara@powerofanickel.org.
Goals
Build lasting relationships with the villages and schools served
Fulfill requests by community leadership for specific needs of identified individuals
Provide competent, appropriate medical care to an extremely underserved population
Facilitate educational opportunities for the schools
Partner with local healthcare providers  to better understand the local needs in a culturally appropriate fashion
Welcome the local physicians, dentists and medical students to our brigade for mutual learning
Request and facilitate referrals provided within the local Ugandan healthcare system
Arrange follow up with our Ugandan partners for identified healthcare concerns
Supply much-needed medications and supplies for the community healthcare team remaining at the completion of our brigade
Offer a safe learning environment for medical students and residents, other healthcare personnel, and ancillary team members
Provide intensive training for students in the art of medicine, with technology   limited by the local standards
Facilitate opportunities to experience different cultures and global health issues
Checklist
Complete the application
Submit your $206 deposit
Make certain your passport does not expire before October 2024
Make certain you have the required immunizations for Uganda. YELLOW FEVER IS REQUIRED and not always easy to find.
Upload the required documents for your team role
You will be sent a final invoice via email 70 days prior to departure.
Final payment due 60 days prior to departure- payable by check to Power of a Nickel, Zelle, or add 3% if using PayPal.
Power of a Nickel requires full Covid vaccinations for team members.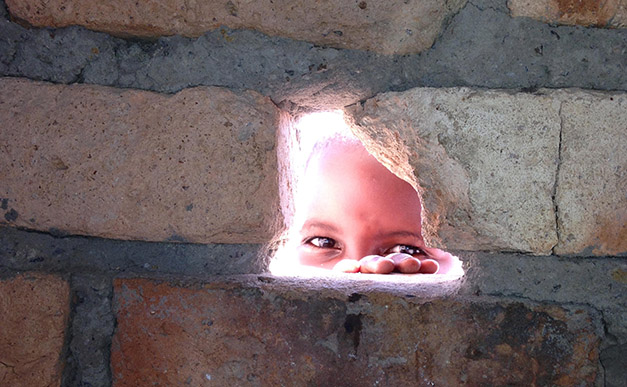 Focus on Children
Power of a Nickel is partnering with Blessings of Joy at the Mweurka Primary School, St. Lucia Primary School in Masaka, St. Charles Primary School in the Katwe Slums, St. Paul's Primary School in Ruragara, and the Rotary Club of Masaka, to provide healthcare, education, and life skills for the underserved people in the villages and schools served. We have been serving these areas since 2010.
Total trip cost: $1,500
This DOES NOT INCLUDE AIRFARE TO Entebbe.
Included are: In country travel by van and bus, breakfast daily, dinners in Masaka and Mboro, translator expenses, governmental document preparation, Ugandan dentist fees, medications and supplies for clinics, and private security team.
Participants will be responsible for all travel and routine vaccinations. More information can be found at www.cdc.gov/travel and www.headinghomehealthy.org YELLOW FEVER IS REQUIRED. There is a HUGE shortage of yellow fever vaccine. It is imperative that you secure your vaccine VERY early.
Evacuation insurance is required.
Trip cancellation insurance is suggested.
A NON-REFUNDABLE DEPOSIT OF $206 is required to hold your space.
Final Payment due 60 days prior to departure.
$206 deposit is non-refundable. You may transfer this to another person if you find you are unable to participate but you will need to make any financial arrangements with that person.
Final payment for the trip is due 60 days prior to trip start date.
59-30 days prior to departure 50% refund
29-0 days prior to departure, no refund
 Trip cancellation insurance (different from evacuation insurance) is strongly encouraged to avoid forfeiting funds if you must cancel for any reason.