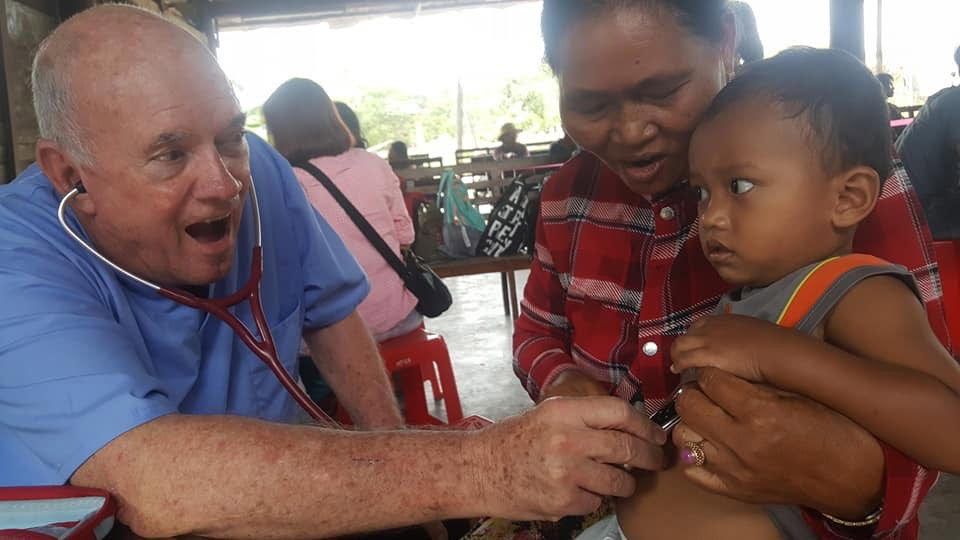 LAUGHTER IS THE BEST MEDICINE

Imagine your grandmother taking you to a strange place, seeing so many faces that look very unfamiliar, listening to these people speaking but not understanding a word they say. Then this stranger with tubes in his ears wants to put the end of it on your chest.
Laughter and play are used to help alleviate fears – not only in the kids but also the adults. We have such wonderful Vietnamese translators who help bridge that gap. This year our first patient was a man who has been coming to see us for the last 3 years – he wasn't sick, he just wanted to say hello and thank us for returning to his village. It makes all the expense, long flights, and hot weather worth it!