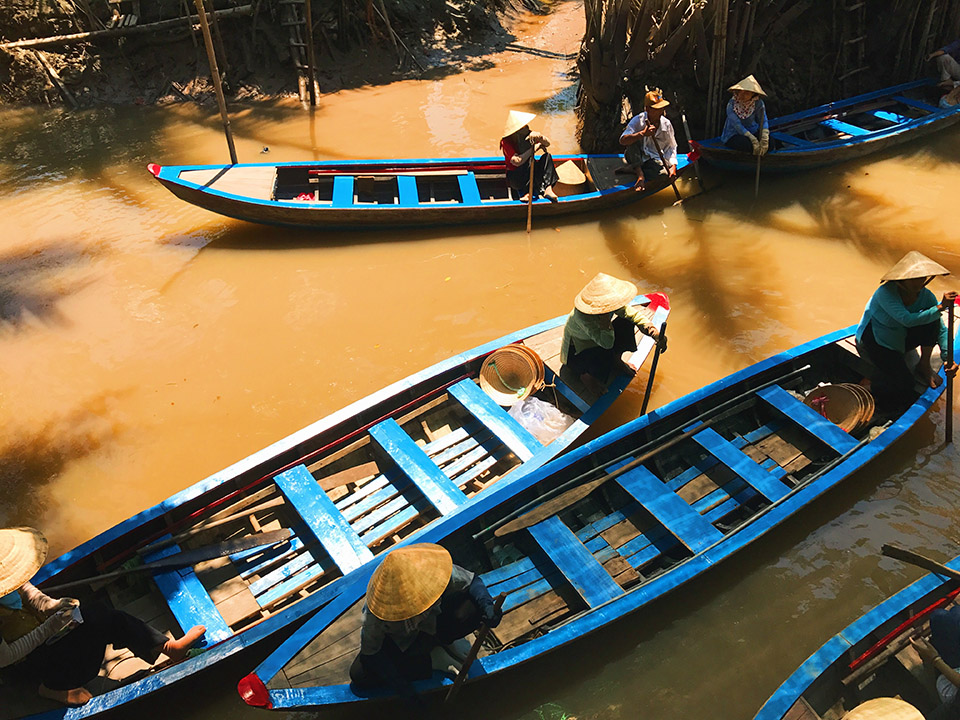 SPECIAL NEEDS ORPHANAGE IN VIETNAM
At first sight, we North Americans are overwhelmed walking into the second story of the orphanage and seeing 2 rows of cots along the floor, each holding a child who is absolutely dependent on caregivers. These children have been left at the doorstep of the orphanage – some as many as 15 years ago – some only yesterday. This incredible orphanage cares for these precious children so lovingly. None of the children are verbal or mobile. Not a dry eye was among our team. But, we all knew we were there for a purpose, and we started evaluating the little ones one at a time.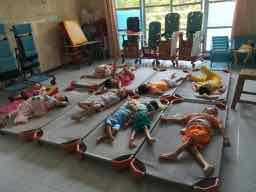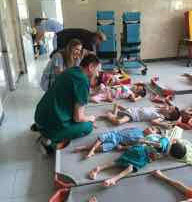 It is unbelievable how clean and orderly the orphanage is and how carefully the children are cared for. No odors at all – and there were 21 children – all in diapers. Each child has to be fed one at a time by the caregivers. Needless to say, it takes a long time to feed all of them – but they are not rushed in their feedings. Sadly, there are some children there that have severe seizures. While there certainly are medications for seizures – funds are not great enough to fulfill all the needs. Thus, children with severe seizures are secured to their cribs to help keep them safe. Each time we return to this orphanage we try to bring as many seizure medications as possible and leave money to help fill the gaps when their funding is depleted. The Sisters who run this orphanage are truly angels to these vulnerable children.