Ukraine Trip Information
Dates – To Be Announced
Group Leader
Dr. Stan and Barbara Grogg will be your group leaders. If you have questions, please contact [email protected].
We partner with Tim Case International Ministries.
Goals
Build lasting relationships with our partners in Ukraine
Provide competent, appropriate medical care to an extremely underserved population
Welcome the local physicians, dentists and medical students to our brigade for mutual learning
Request and facilitate referrals provided within the local Ukraine healthcare
system
Arrange follow up with our Ukraine partners for identified healthcare concerns
Supply much-needed medications and supplies for the community healthcare team remaining at the completion of our brigade
Offer a learning environment for medical students and residents, other
healthcare personnel, and ancillary team members
Provide intensive training for students in the art of medicine, with technology limited by the local standards
Facilitate opportunities to experience different cultures and global health issues
Checklist
Complete the application here
Submit your $206 deposit here
Make certain your passport does not expire before December 2020.
Make certain you have current tetanus, hepatitis A, influenza, measles vaccines
Upload the required documents here for your team role
You will be sent the final invoice 70 days prior to departure.
Final payment due; payable to Power of a Nickel.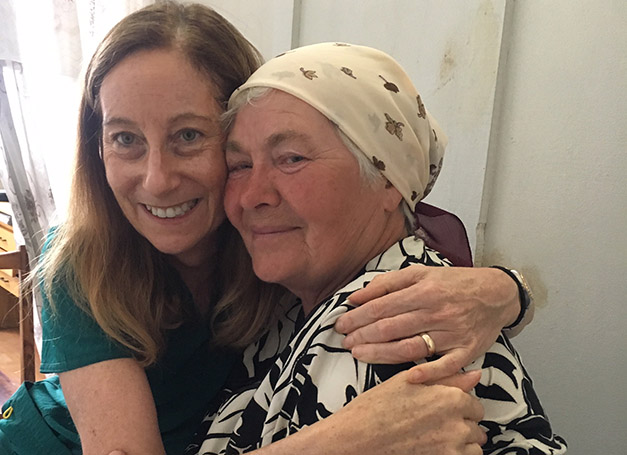 Helping Our Partners
The war in Eastern Ukraine is happening on the battlefield as well as in the informational realm. The two sides of this military conflict, Russia and Ukraine, are trying to shape public opinion in their own countries as well as abroad. Depending on the leaning of a media outlet, its audiences see very different pictures of this crisis.
The spring of 2020 will mark six years since Russian-backed fighters seized government buildings in two eastern Ukrainian cities and proclaimed the independent Donetsk and Luhansk People's Republics (D/LPR). The ensuing conflict, which has claimed over 13,000 lives, continues to fester, with neither the Ukrainian nor the Russian government thus far willing to take decisive steps to end it.
Power, oil pipelines, egos and media biases have resulted in innocent lives being unimaginably impacted. Thru IPHC and their partners in these areas, we will be bringing help and hope to these impacted Ukrainians.
Total trip cost: Unknown
This DOES NOT INCLUDE AIRFARE TO Zaporizhzhia, Ukraine with return to the US from Odessa, Ukraine (unless you are traveling elsewhere after the medical mission concludes). Included are: In country travel by van and bus, airline ticket between Zaporizhzhia, breakfast daily, 2 dinners, translator expenses, governmental document preparation, Ukraine doctor fees, medications and supplies for clinics, and private security team.
Participants will be responsible for all travel and routine vaccinations. More information can be found at www.cdc.gov/travel and www.headinghomehealthy.org
Evacuation insurance is required.
Trip cancellation insurance is suggested.
A NON-REFUNDABLE DEPOSIT OF $206 is required to hold your space.
Final payment payable to Power of a Nickel 3010 W Gulf Dr. Sanibel, FL 33957.
$206 deposit is non-refundable. You may transfer this to another person if you find you are unable to participate but you will need to make any financial arrangements with that person.
Final payment for the trip is due 60 days prior to trip start date.
59-30 days prior to departure, 50% refund
29-0 days prior to departure, no refund
Trip cancellation insurance (different from evacuation insurance) is strongly encouraged to avoid forfeiting funds if you must cancel for any reason.