Mexico Trip Information
Dates – To Be Announced
This trip has been canceled due to the global pandemic of COVID19,  and the uncertainty of future travel at this time. In keeping with  Power of a Nickel's guidelines, no one, be it those we serve or those serving on our team, will be placed at risk.  We look forward to returning to the Maya people of the Yucatan when the climate allows.
Group Leaders
Dr. Jodi Flanders and Dr. Jim Deering will be the group leaders. If you have questions, please contact Dr. Flanders, [email protected]
Goals
Continue to build lasting relationships with the Maya villages
Fulfill requests by community leadership for specific needs of identified individuals
Provide competent, appropriate medical care to an extremely underserved, impoverished population
Facilitate educational opportunities for the community
Partner with local physicians and department of public health to better understand the local needs in a culturally appropriate fashion
Welcome the local physicians and medical students to our brigade for mutual learning
Request and facilitate referrals provided within the local Mexican healthcare system
Arrange follow up for identified healthcare concerns
Supply much needed medications and supplies for the community healthcare team remaining at the completion of our brigade
Offer a safe learning environment for medical students and residents, other healthcare personnel, and ancillary team members
Provide intensive training for students in the art of medicine, with technology limited by the local standards.
Facilitate opportunities to experience different cultures and global health issues
Checklist
Complete the application here
Submit your $206 deposit here
Make certain your passport will not expire
Obtain your visa
Make certain you have the required immunizations for Mexico
Upload the required documents here for your team role
Final payment due  – payable to Power of a Nickel 60 days prior to departure.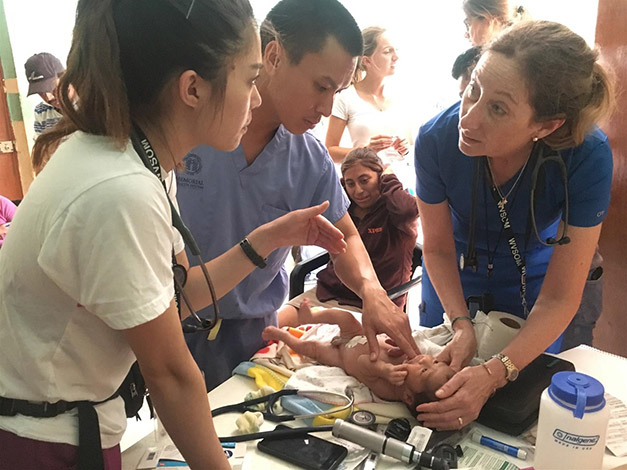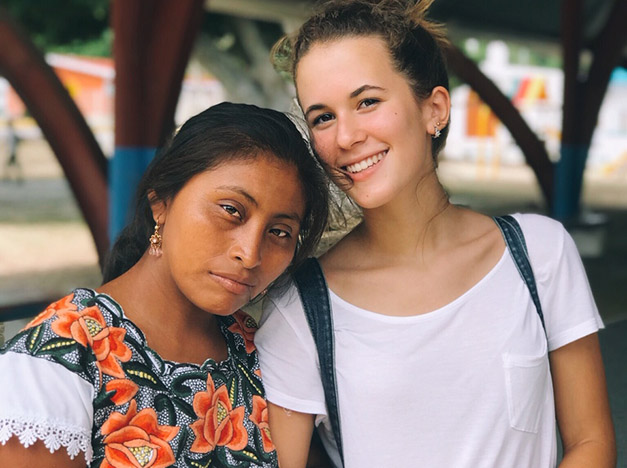 Mayan Villages Near Valladolid
The Power of a Nickel is partnering with the Maya Environmental Education and Research Center (MEER), Proyecto Tuunich, The West Virginia School of Osteopathic Medicine, CUAN Preparatoria, and Medical Missions and Imaging to provide healthcare, education, and life skills for the underserved people in the villages surrounding Valladolid. Returning again to this area, this represents our fifth medical brigade since 2017.
One of the largest groups of modern Maya can be found in Mexico's Yucatán State, where the people self identify as "Maya". They speak the language simply called "Maya". Among Maya speakers, Spanish is commonly spoken as a second language.
The villages we serve are populated with less than 500 persons – some much smaller. Their access to medical care is difficult and sporadic.
Total trip cost: Unknown
This DOES NOT INCLUDE AIRFARE TO CANCUN. Included are: In-country travel by bus, 3-star hotels nightly, three meals daily, Maya translator expenses, governmental document preparation, Mexican doctor fees, medications and supplies for clinics, escort to clinics, and English-speaking translators.
Requirements
Participants will be responsible for all travel and routine vaccinations. More information can be found at www.cdc.gov and www.headinghomehealthy.org.
Evacuation insurance is required, minimum of $250,000.
Trip cancellation insurance is strongly suggested.
A NON-REFUNDABLE DEPOSIT OF $206 is required to hold your space.
Final payment 60 days from departure.
$206 deposit is non-refundable. You may transfer this to another person if you find you are unable to participate, but you will need to make any financial arrangements with that person directly.
Final payment for the trip is due 90 days prior to trip start date.
89-60 days prior to departure, 50% refund
59-0 days prior to departure, no refund
Trip cancellation insurance (different from evacuation insurance) is strongly encouraged to avoid forfeiting funds if you must cancel for any reason.